Latest news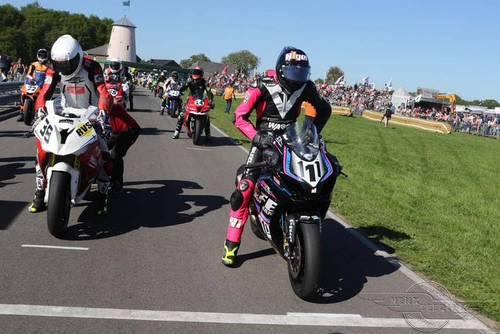 Entryforms international roadraces 2021 Varsselring Hengelo are open
From now on it is possible to register for the 53rd international road races on the Varsselring. The international road races on the only street circuit in the Netherlands will take place this year on 4 and 5 September. Click here to open the form.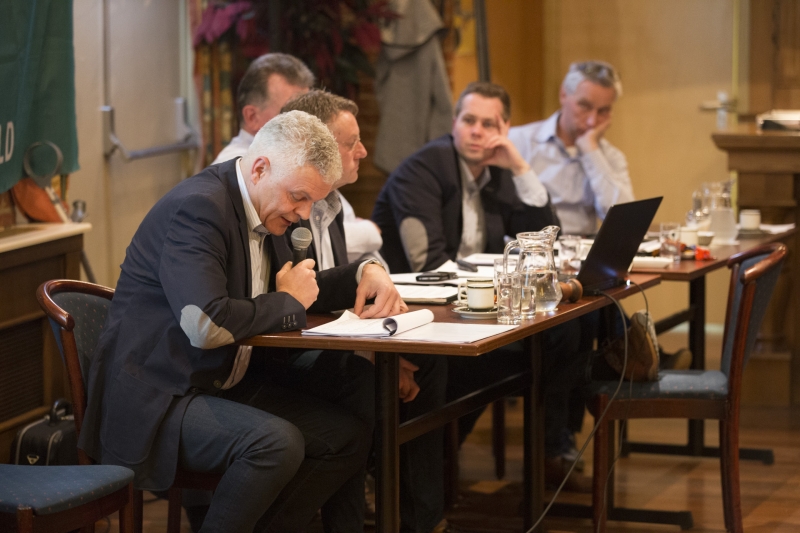 Algemene ledenvergadering HAMOVE 2021 online
Op dinsdag 23 februari om 19:00 organiseren we onze jaarlijkse Algemene Ledenvergadering. Anders als andere jaren, organiseren wij in verband met de huidige coronamaatregelen geen fysieke bijeenkomst, maar houden we de vergadering online. U kunt eenvoudig deelnemen doormiddel van computer, tablet en/of telefoon.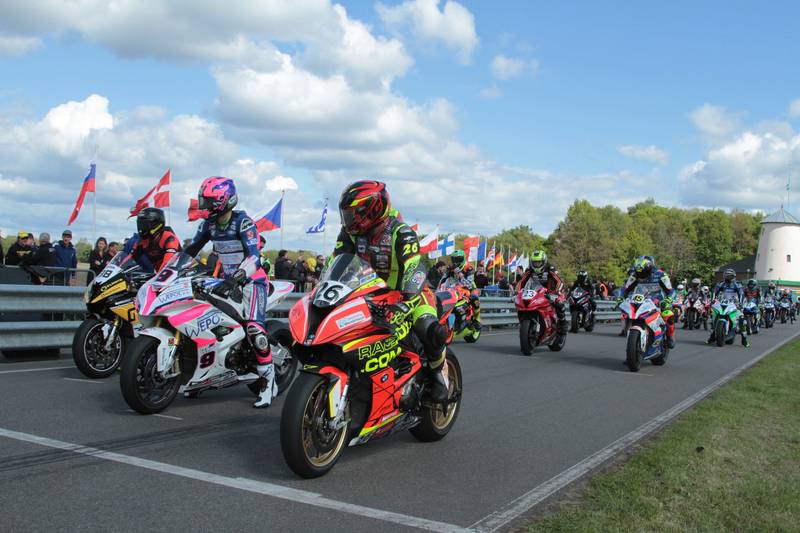 HAMOVE Roadrace on September 4 and 5, 2021
Dear Hamove Followers,
Due to the current COVID-19 restrictions by the government, the board sees no possibilities to organize the HAMOVE Roadrace on our Varsselring circuit during the first weekend of May. To bring about a Corona-proof event, May 1 and 2 is too early. It was difficult to find a replacement date, but we have found a best option on September 4 and 5, 2021. We hope to have more "freedom" by then.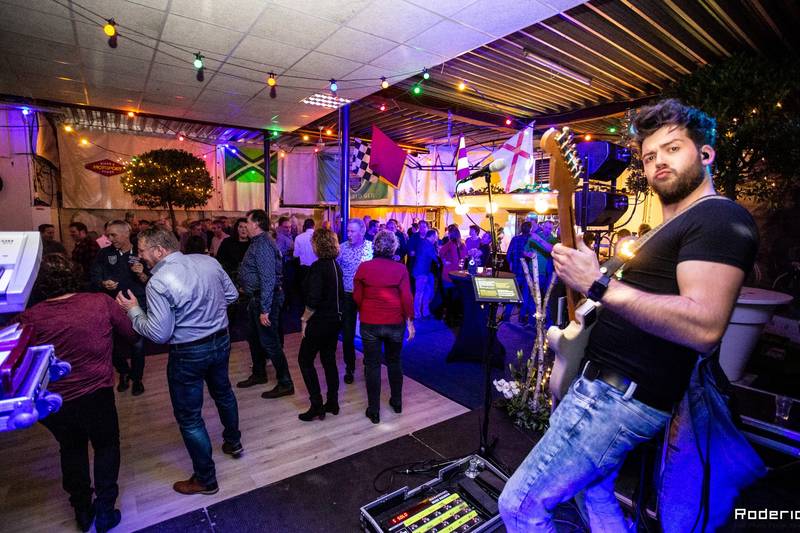 Feestavond 2023
Zaterdag 9 december organiseert de HAMOVE-feestcommissie wederom de jaarlijkse feestavond in de molen voor onze leden. Samen met live muziek worden de clubkampioenen gehuldigd en maken we er een mooi feest van! Aanvang vanaf 20:00, bijdrage voor deze avond bedraagt 10 euro per persoon.
Namens de feestcommissie een gezellige avond toegewenst!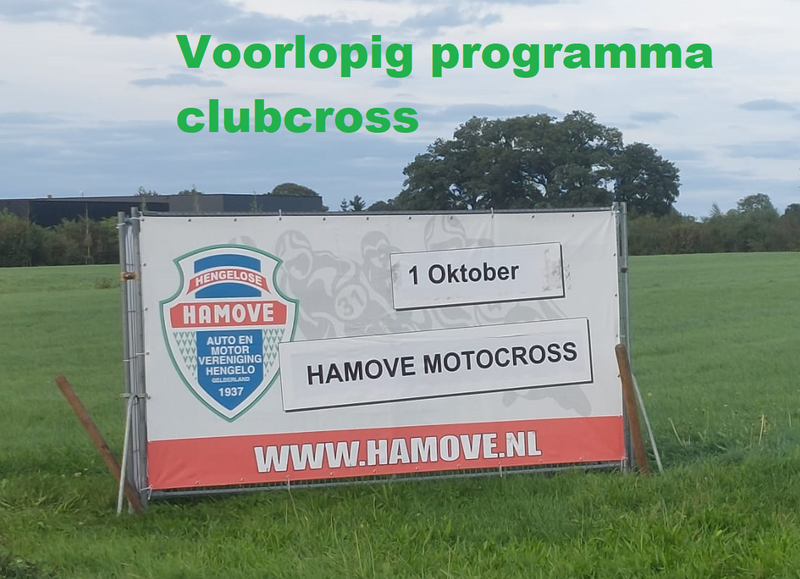 HAMOVE clubcross programma 1 oktober
8:15 uur - deelnemers melden + licentiecontrole (MON of KNMV geldige cross licentie)
9:00 uur - Trainingen
10:45 uur - Wedstrijden Serie 1
12:30 uur - Pauze + fietscross
13:00 uur - Wedstrijden Serie 2
15:15 uur - Finale
17:30 uur - prijsuitreiking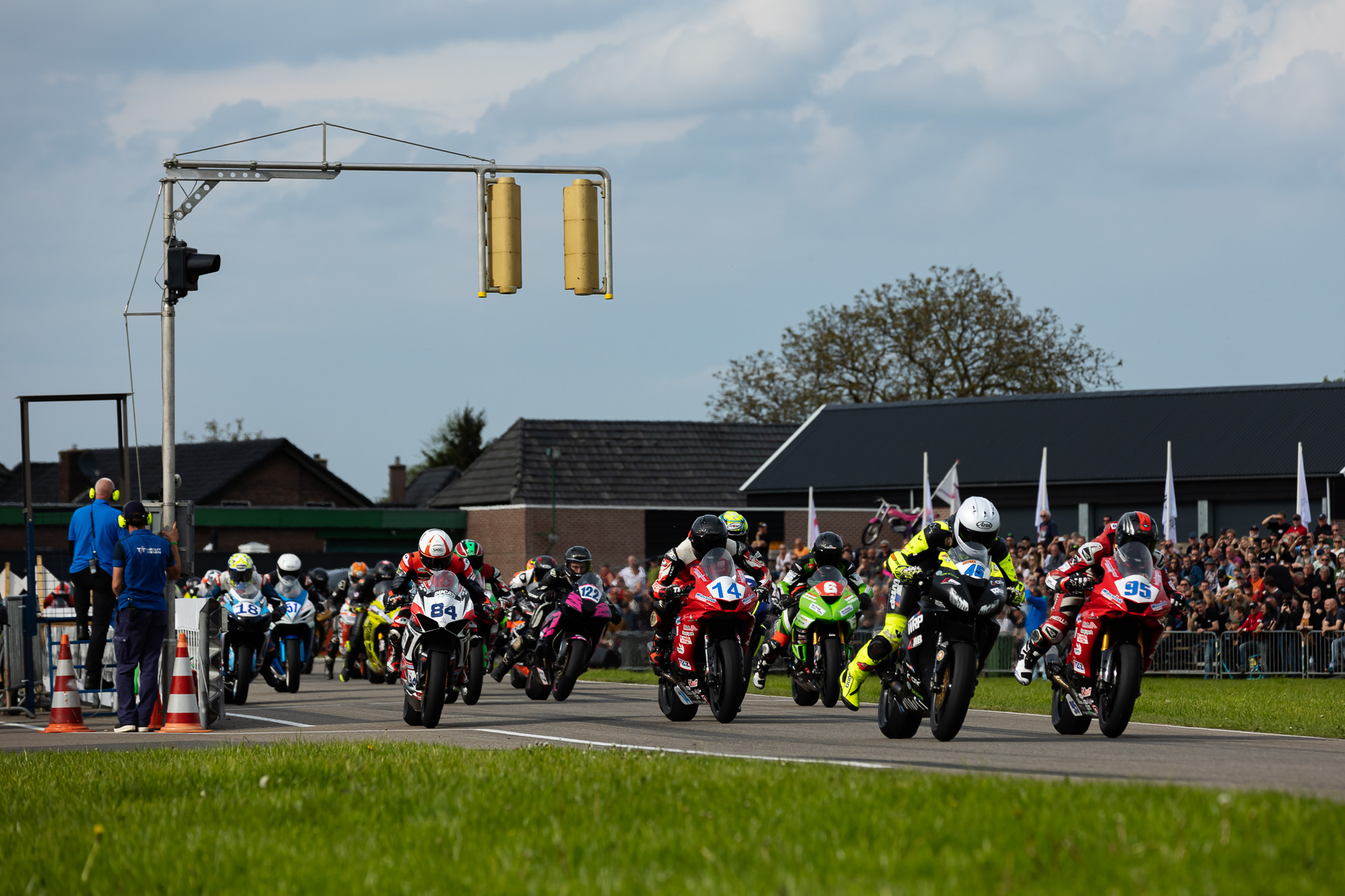 Spectaculaire en drukbezochte 55e editie Road Races Hengelo GLD
De Hengelose Auto en motor vereniging organiseerde afgelopen weekend van 6 tot en met 7 mei zijn jaarlijkse internationale Road Races in Hengelo GLD. Het stratencircuit van de Varsselring was twee dagen lang het toneel voor de motorsportliefhebber. Met mooie wedstrijden en volle tribunes blikt de Hamove terug op een geslaagde 55e editie van de wegraces.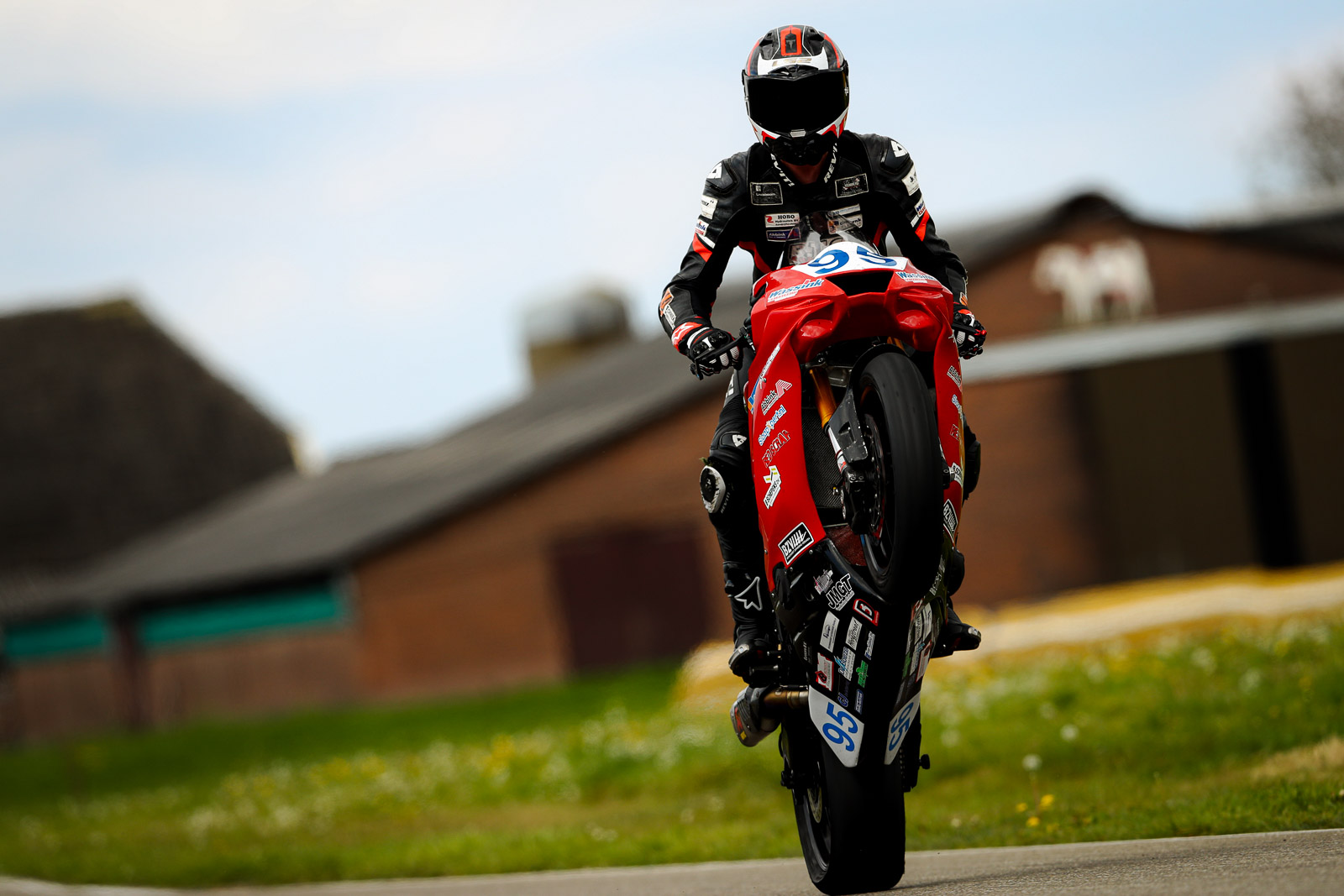 Road Races Hengelo GLD staat voor de deur
Over een paar weken in het zover. Dan organiseert de Hengelose Auto en Motorvereniging de jaarlijkse Road Races op het stratencircuit van Hengelo GLD. In het weekend van 6 en 7 mei staat de Varsselring in het teken van de 55e editie van de internationale wegraces. Een weekend met een boordevol programma, veel deelname en bovenal veel gezelligheid.
Afgelast - HAMOVE clubcross 26 maart 2023
Helaas moeten we de clubcross van a.s. zondag aflassen ivm de verwachte regen.
Gelukkig hebben we een nieuwe datum kunnen vinden en wel op 1e paasdag!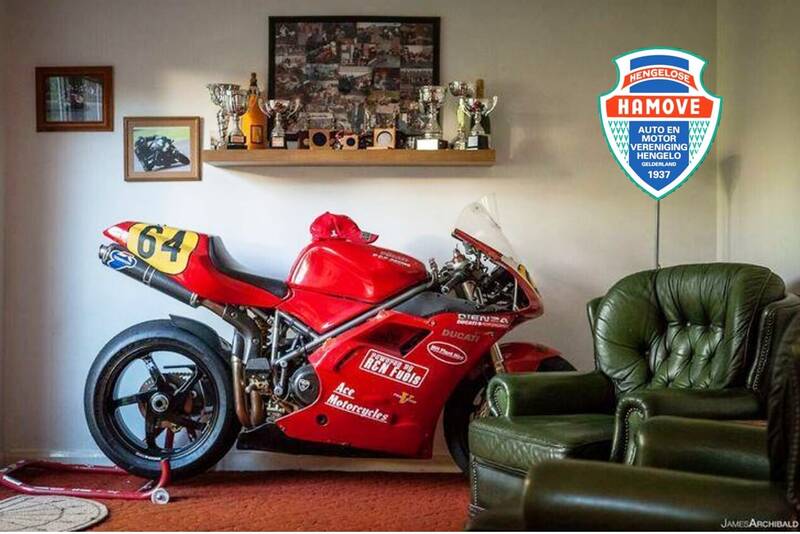 Lenterit 21 maart afgelast
Het motorvirus heerst al jaren binnen HAMOVE, hier is ook geen vaccin tegen te ontwikkelen! Helaas heerst dat andere virus nog steeds en houdt alles in zijn greep! Daarom hebben wij moeten besluiten dat het niet verantwoord is de Lenterit op 21 maart aanstaande door te laten gaan.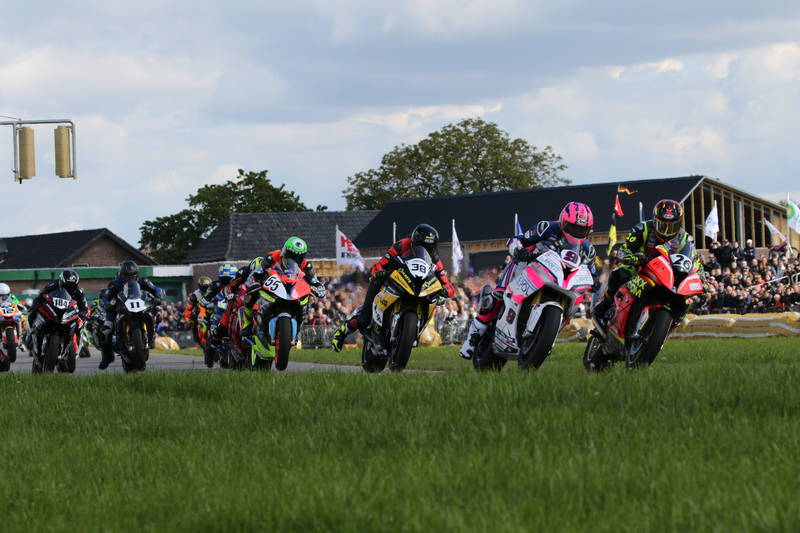 53rd international roadraces Varsselring Hengelo (NL) cancelled
As the board of HAMOVE, we closely follow developments regarding the coronavirus. The health of our volunteers, neighborhood, riders, relations and visitors are paramount to us. Unfortunately, we had to make the decision that all HAMOVE events will be canceled until 1 June 2020. This also means that our annual road race cannot take place on May 9-10. In addition, the 1st club cross and the opening of our new hall will not take place on the planned date.
In the coming period, the possibilities will be examined whether the opening of the new hall and the road race can still take place later this year.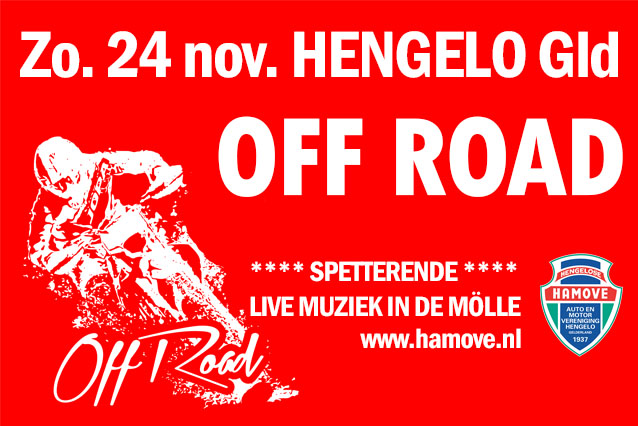 HAMOVE kijkt uit naar 27e offroad van Hengelo GLD (a.s. zondag 24 november)
Aankomende zondag is het al weer zo ver: de 27e offroad van de HAMOVE. De vrijwilligers zijn vorige week al begonnen met het uitzetten van weer een prachtige route. Als we de weerberichten moeten geloven, wordt het een mooie rit!
LET OP: Procedure voor inschrijven verandert!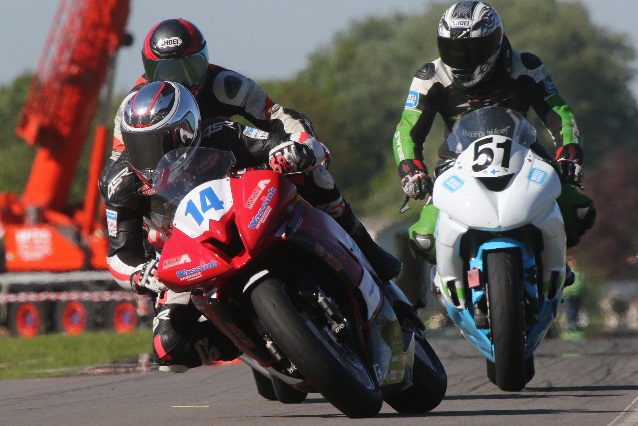 Internationale Roadraces Varsselring op 9 en 10 mei 2020
Noteer alvast in uw agenda: 9 en 10 mei 2020 wordt de 53e internationale wegrace georganiseerd op de Varsselring in Hengelo GLD. Van de seizoensopener in het IRRC, naar wereldtoppers in de zijspannen en een nostalgische tweetaktklasse; alles komt voorbij! Binnenkort meer informatie.